Articles
The effect of consumers' perceived risk from the COVID-19 pandemic on their stockpiling behaviour: An evaluation from the framework of planned behaviour theory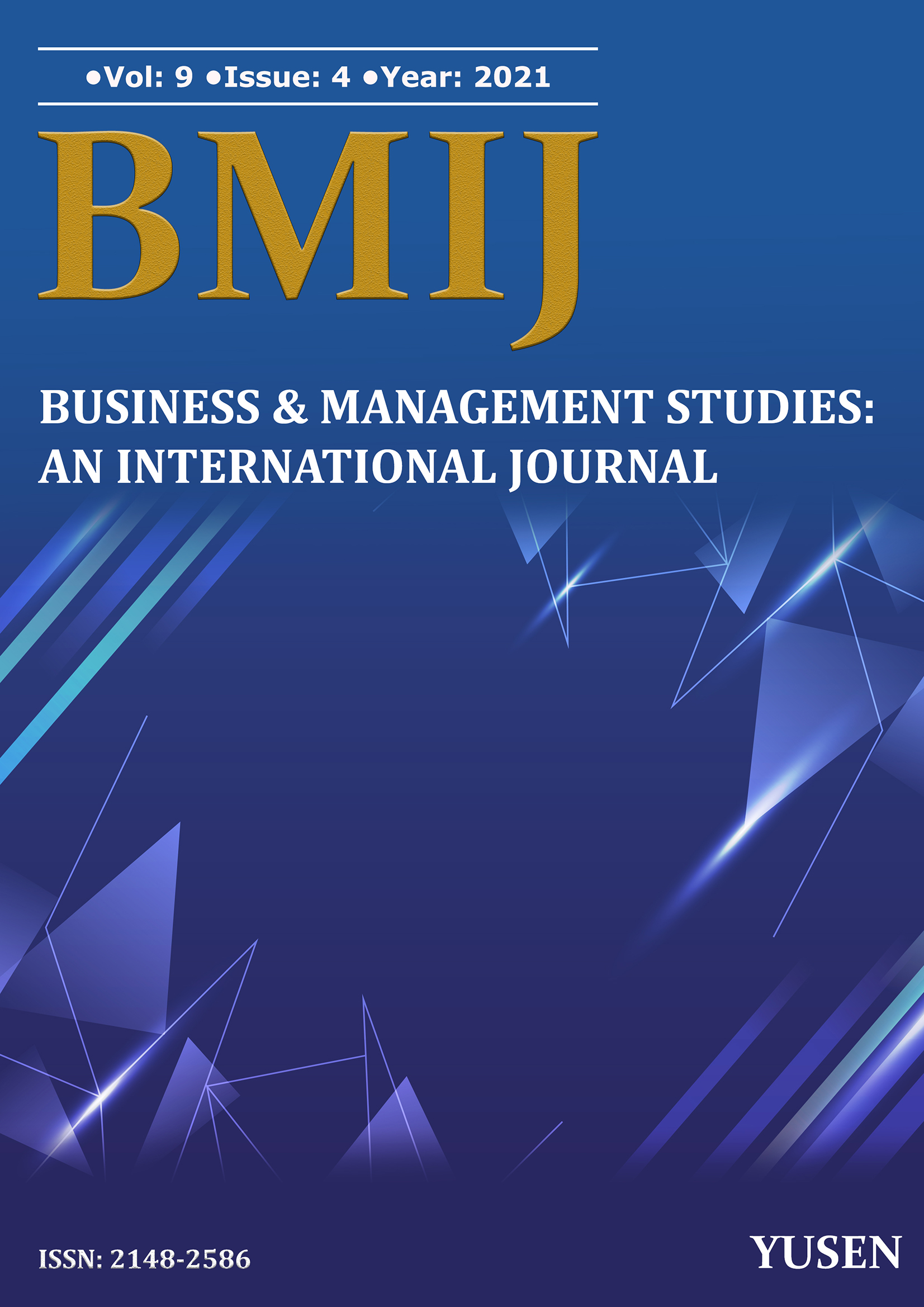 Published 2021-12-25
How to Cite
Baltacı, A. (2021). The effect of consumers' perceived risk from the COVID-19 pandemic on their stockpiling behaviour: An evaluation from the framework of planned behaviour theory. Business & Management Studies: An International Journal, 9(4), 1485–1503. https://doi.org/10.15295/bmij.v9i4.1934
Copyright (c) 2021 Alişan Baltacı
This work is licensed under a Creative Commons Attribution-NonCommercial-NoDerivatives 4.0 International License.
Abstract
COVID-19 pandemic has affected the entire world and brought isolation, filiation, quarantine, lockdown, social distance, etc. concepts that are not a part of our daily lives. People have reflected this deviance in many ways, including changing the consumption behaviours that visual and written media express. One of these behaviours that arise with the pandemic is stockpiling. This research aims to study the effect of perceived risk on stockpiling behaviour for grocery products by applying the Planned Behaviour Theory frame. Data has been collected from 937 attendants. ANOVA, t-test, reliability analysis, factor analysis, and confirmatory factor analysis were applied to the collected data. It was found that effective risk has an essential effect on stockpiling behaviour. On the other hand, demographic variables seem to differentiate pandemic stockpiling behaviour for grocery products.
Downloads
Download data is not yet available.