Articles
From canvas to key: The role of NFTs in the digital transformation of the art market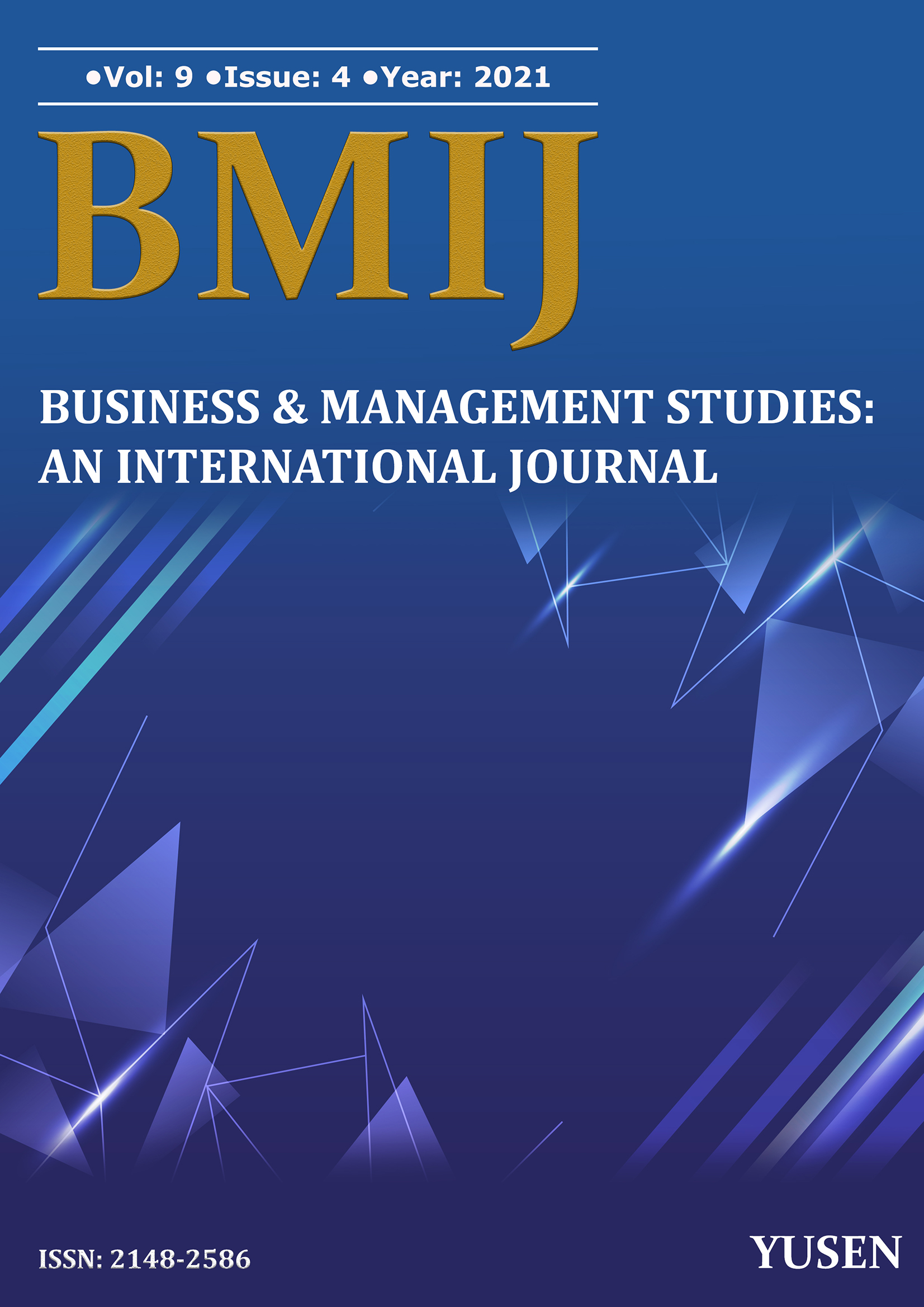 Published 2021-12-25
How to Cite
Saygın, E. P., & Fındıklı, S. (2021). From canvas to key: The role of NFTs in the digital transformation of the art market. Business &Amp; Management Studies: An International Journal, 9(4), 1452–1466. https://doi.org/10.15295/bmij.v9i4.1930
Copyright (c) 2021 Emine Pınar Saygın- Selda Fındıklı
This work is licensed under a Creative Commons Attribution-NonCommercial-NoDerivatives 4.0 International License.
Abstract
This study discusses the transformation of the long-term coexistence of marketing and art meeting over time. In the article, how digitalization affects art-related markets and the dynamics therein in terms of buyers and sellers, in an area like art where aesthetics and subjectivity are at the forefront, are tried to be explained through NFTs. With NFT technology, which is a part of the current digital transformation process, the value and ownership of the work come to the fore in the art market. Art markets have also taken their share from the digital environments where technological knowledge capital has shaped the virtual economy and crypto-based markets. This share strongly emphasizes the democratization in art markets and the aspect that adds value to the central axis of marketing. Thanks to NFTs, artists in the position of dealers both increase their earnings and gain significant gains in copyrights. On the other hand, buyers carry their ownership to eternity with "digital property certificates" in a way without intermediaries, only using a password. The study aims to prepare a basis for this new formation by bringing to the literature how the combination of art and marketing in digitalization is reflected in art marketing with a conceptual basis. Since data was not collected and it is an abstract study, the adaptation of NFT to art marketing was tried to be explained in a flow by scanning the relevant sources.
Downloads
Download data is not yet available.