Articles
TAX LOSSES DUE TO DIFFERENCE BETWEEN PROPERTY TAX VALUE AND MARKET VALUE: THE CASE OF GEBZE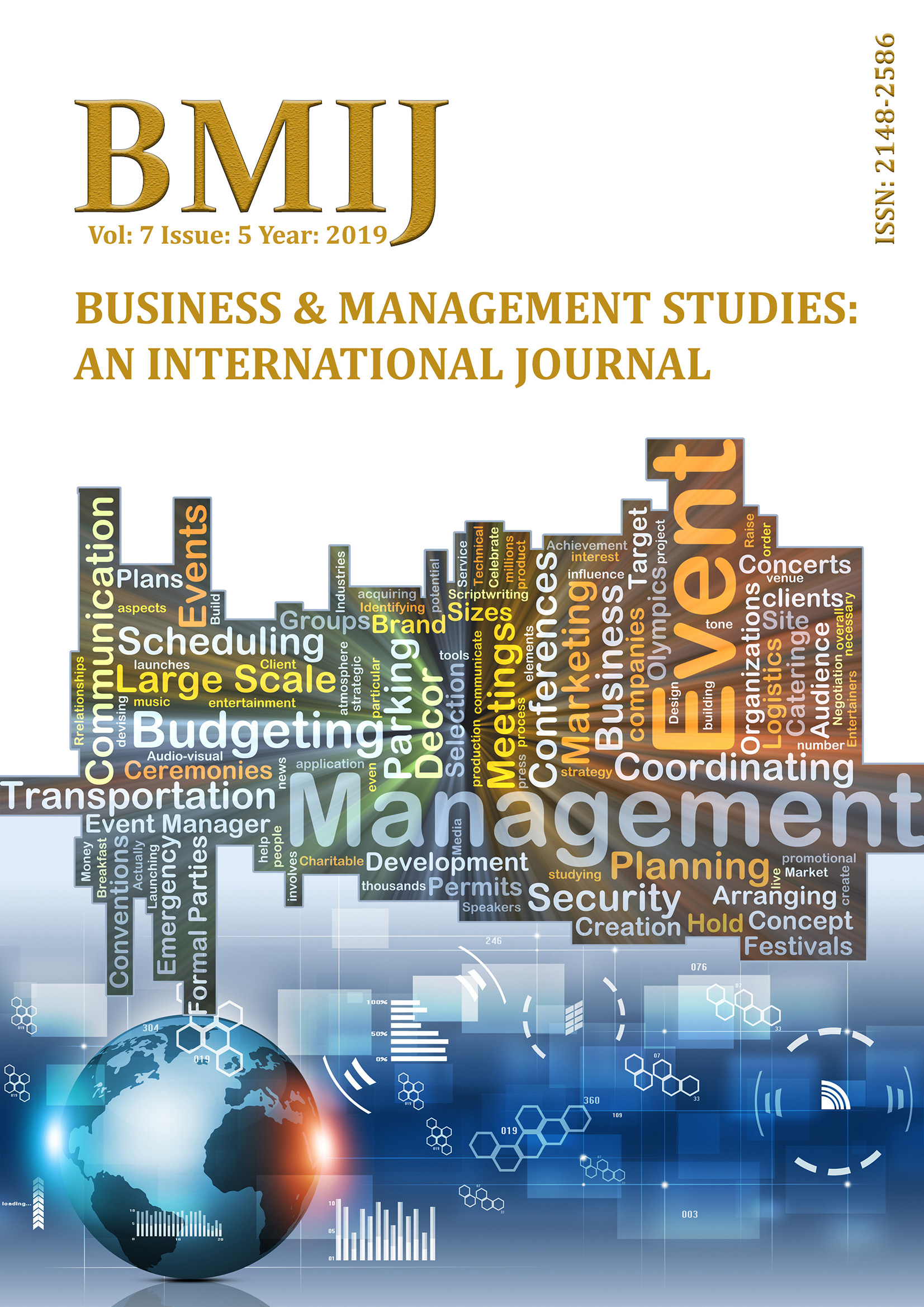 Published 2019-12-25
Keywords
Real EstateTax, Market Value, Tax Losses

Emlak Vergisi Değeri, Piyasa Değeri, Vergi Kayıpları
How to Cite
KÜPELİ, İrfan, & SAYGIN, Özgür. (2019). TAX LOSSES DUE TO DIFFERENCE BETWEEN PROPERTY TAX VALUE AND MARKET VALUE: THE CASE OF GEBZE. Business & Management Studies: An International Journal, 7(5), 2372–2384. https://doi.org/10.15295/bmij.v7i5.1369
Abstract
The fact that property tax values are lowerthan market values leads to losses in propertytax. Inaddition, reales tate tax value is used in taxation of realestatecapita lin come, inheritanceand transfer tax, title deeds and determination of taxpayer ssubject tosimple procedure. The fact that the value of property tax does not reflect market values also leads to a loss in value added tax and land registry feerevenues in building sales. A total of 100 realestate samples from Gebze District of Kocaeli province were take nandtheproperty tax values and market valueswerecompared. Market valueshaveincreased 2.55 times more than the property tax values of buildings. The market value of the and was 9,70 times higherth ant herealestate tax values. It was determined that the property tax values of the propertie ssubject to review were lowerthantheir market value, resulting in taxlosses as a result.
Downloads
Download data is not yet available.
References
ACAR, İbrahim Atilla, MERTER ve Mehmet EMİN, "Türkiye'de 1990 Sonrası Dönemde Vergi Denetimi ve Vergi Denetiminde Etkinlik Sorunu", https://dergiler.sgb.gov.tr/calismalar/maliye_dergisi/yayinlar/md/md147/vergi%20denetimi.pdf, (06.06.2018).
CAN, Bilal, Zübeyr BÜLBÜL ve Veysel DAĞAŞAN, (2013), Açıklamalı ve İctihatlı Belediyelerde Emlak Vergisi Uygulaması, Sistem Ofset Basım Yayın, Ankara.
ÇEVİK, Zeki, (2012), "Kamu Taşınmaz Mallarını Değerleme Yöntemleri", Yayınlanmamış Yüksek Lisans Tezi, Selçuk Üniversitesi Fen Bilimleri Enstitüsü, Konya.
DÖNER, Seda, (2010), "CBS Destekli Taşınmaz Mal Değer Haritalarının Oluşturulması", Yayınlanmamış Yüksek Lisans Tezi, İstanbul Teknik Üniversitesi Fen Bilimleri Enstitüsü, İstanbul
ERDEM, Nuri, (2016), "Türkiye İçin Bir Taşınmaz Değerleme Sistemi Yaklaşımı", Yayınlanmamış Doktora Tezi, Erciyes Üniversitesi Fen Bilimleri Enstitüsü, Kayseri.
IŞIK, Nihat ve Mustafa, ACAR, (2003), "Kayıt Dışı Ekonomi: Ölçme Yöntemleri, Boyutları, Yarar ve Zararları Üzerine Bir Değerlendirme", Erciyes Üniversitesi İktisadi ve İdari Bilimler Fakültesi Dergisi, Sayı:21
KIZILOT, Şükrü, Ekrem, SARISU, Sezgin, ÖZCAN ve Zülal, KIZILOT, (2013), Gayrimenkul Rehberi, Yaklaşım Yayıncılık,10.Baskı, Ankara
SARILI, Mustafa Ali, (2002), "Türkiye'de Kayıt Dışı Ekonominin Boyutları, Nedenleri, Etkileri ve Alınması Gereken Tedbirler", Bankacılar Dergisi, Sayı:41.
SAYGIN, Özgür, (2019), Emlak Vergisi Değerine Bağlı Vergi Kayıpları, Ekin Yayınevi, Bursa
SUGÖZÜ, İbrahim Halil, (2008), "Kayıt Dışı Ekonomiyi Önlemede Vergi Politikaları 1980-2004 Örneği", Yayınlanmamış Doktora Tezi, Selçuk Üniversitesi Sosyal Bilimler Enstitüsü, Konya
UTKUCU, Tamer, "Gayrimenkul Değerlemesinin Önemi ve Gayrimenkul Değerini Etkileyen Unsurlar" http://www.vergidunyasi.com.tr/Makaleler/4311, (03.10.2018).